FREE ESTIMATES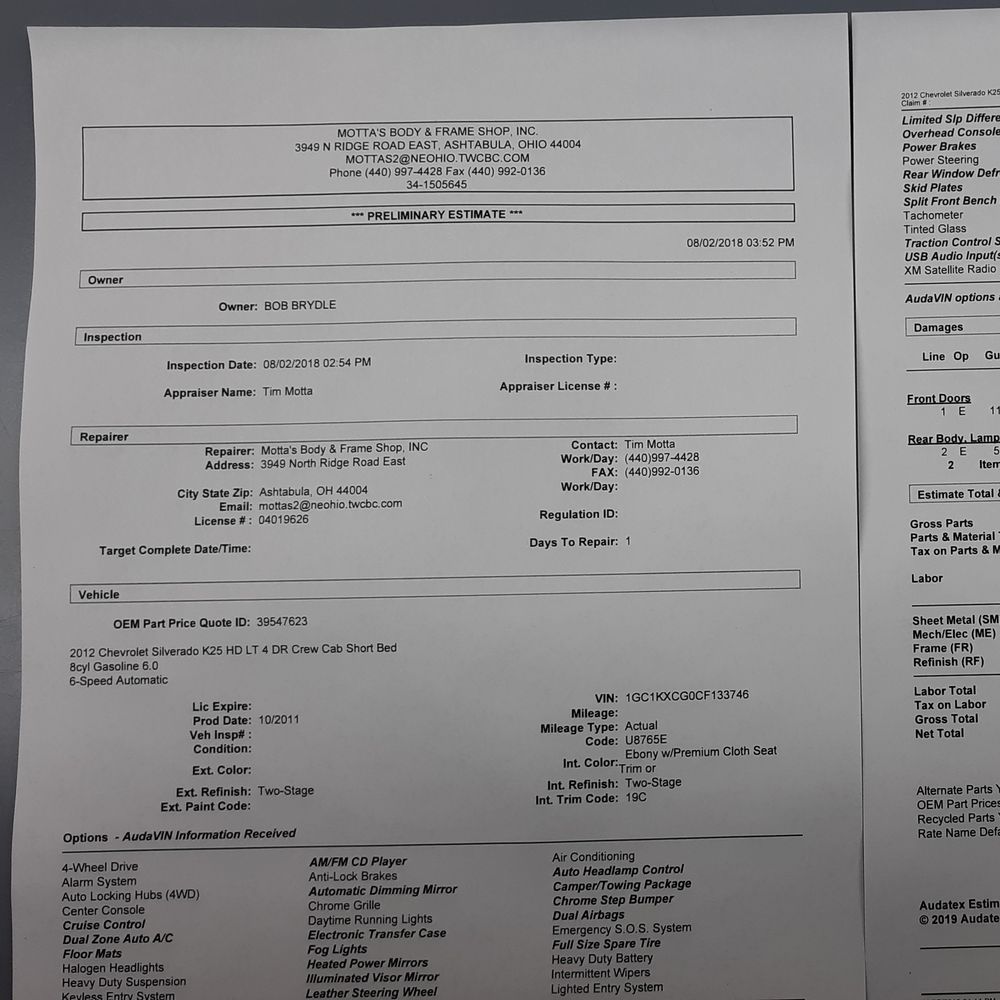 Walk in any time for a free written estimate. Tim is almost always here from 8-5 Monday through Friday or you can call first to be sure. 440-997-4428. We currently use the online version of Audatex Estimating which is updated continuously with current part pricing and labor procedures. 
AUTO BODY PAINT & REPAIR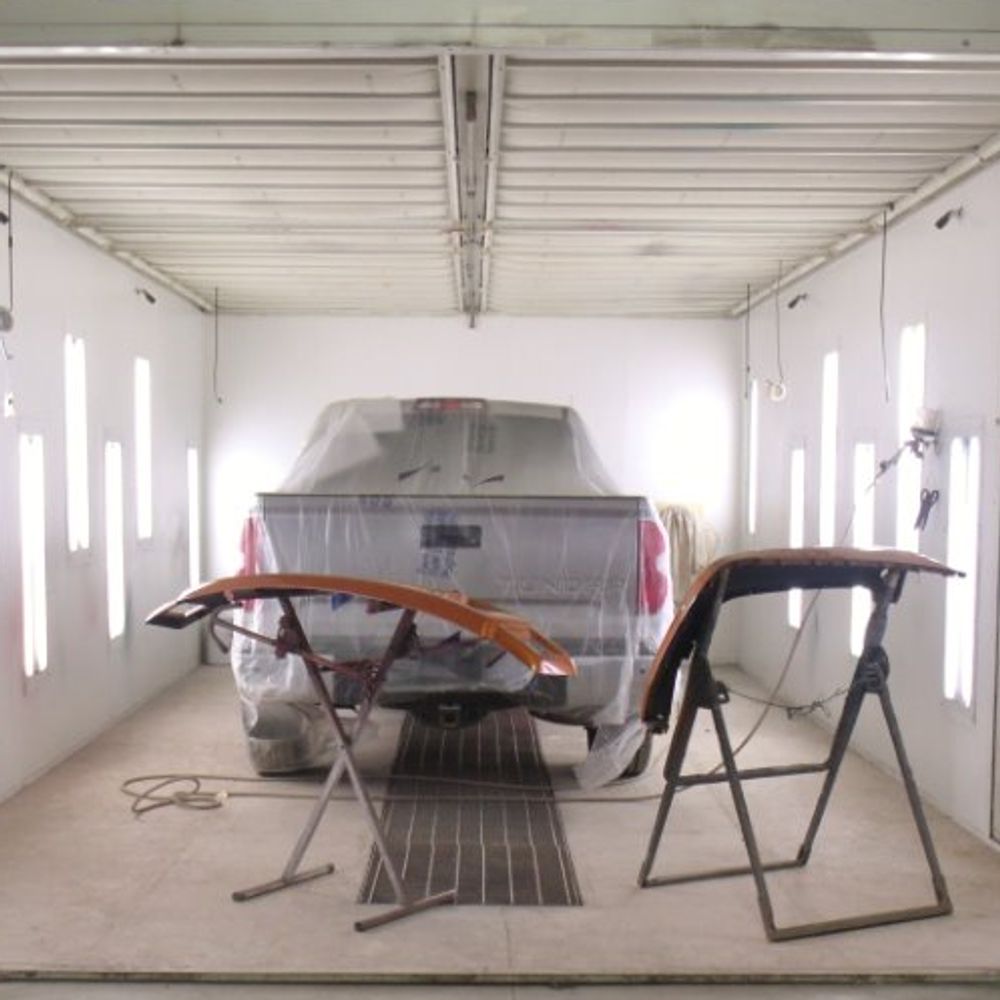 It's our basic specialty - auto body repair and refinish! It's what we do. Whether you've been in a fender bender, a more substantial collision or just need some rust repaired, we can do it and have been for over 63 years in the same location. We have a state of the art, down draft Concept II Cure paint booth that bakes the paint onto the vehicle. All colors are mixed on site by our refinish techs using well-known PPG paints (a standard in the industry). All makes and models are welcome.
INSURANCE CLAIMS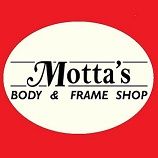 We will work with any and all insurance companies and can deal with them for you concerning your claim if you like. Many insurance companies will write their own estimate so all you have to do is bring it in to us.
FRAME & UNIBODY REPAIR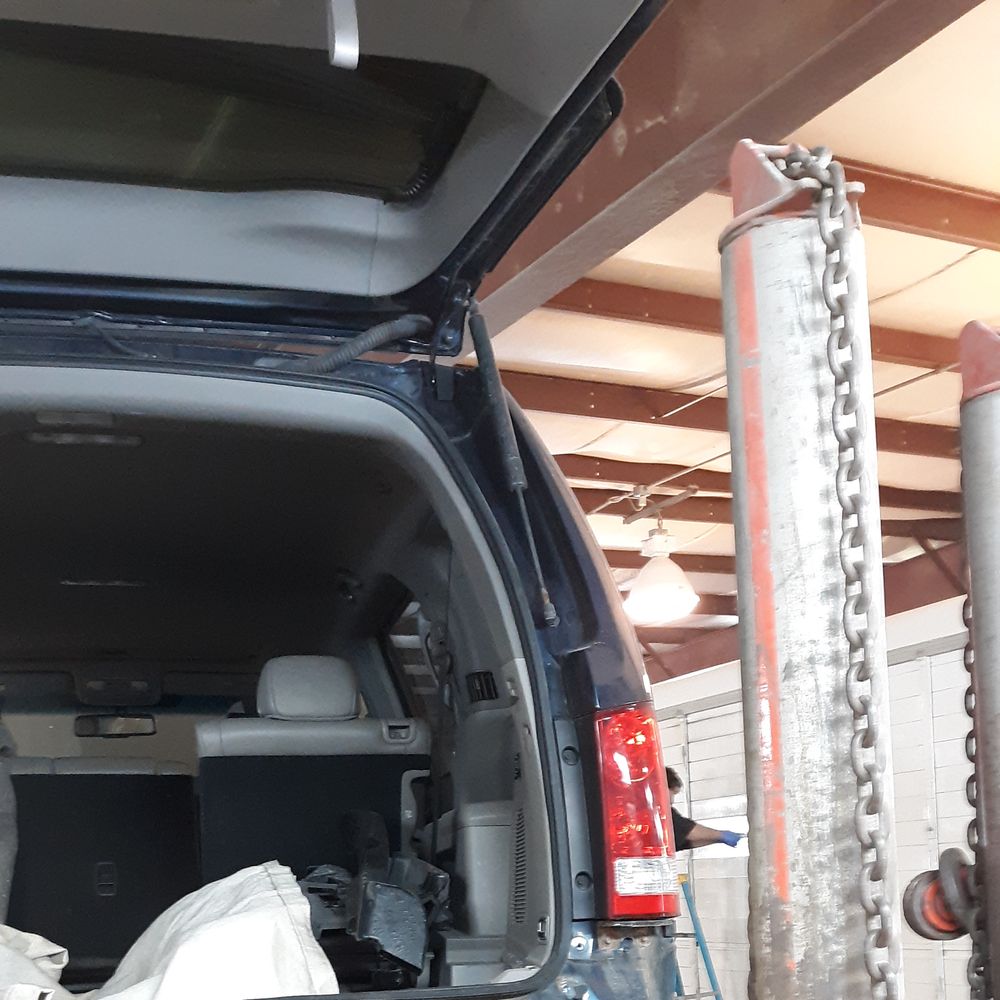 Dave has been pulling on vehicle frames and unibodies here at Motta's since 1990. Just because your frame has been torqued or bent in an accident does not mean it can't be repaired safely. We do it all the time!
LARGE VEHICLES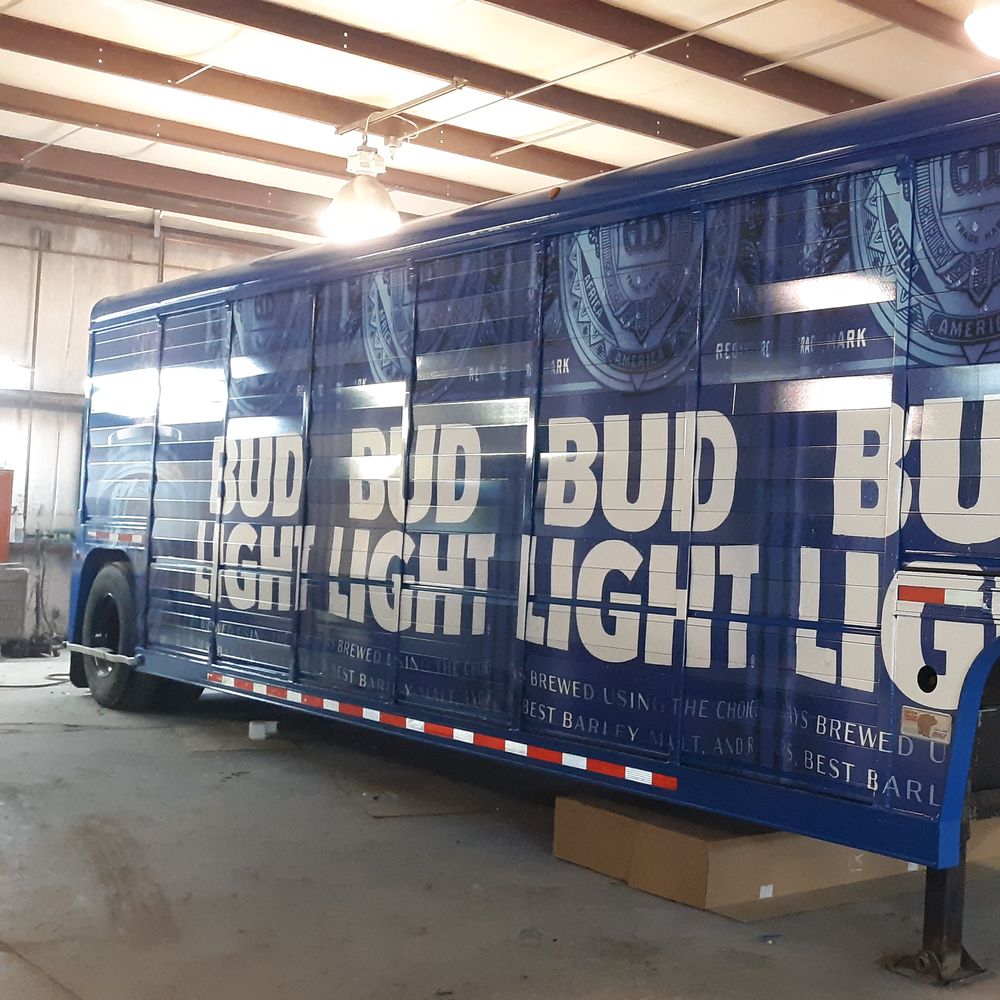 If we can fit it in the shop, we can probably fix it! We've removed decals, cleaned, painted and re-wrapped 4 Bud Light trailers now. It's a huge undertaking, but we can do it!  We also touch up the school buses every year for the local Ashtabula Area City School system.
MECHANICAL REPAIRS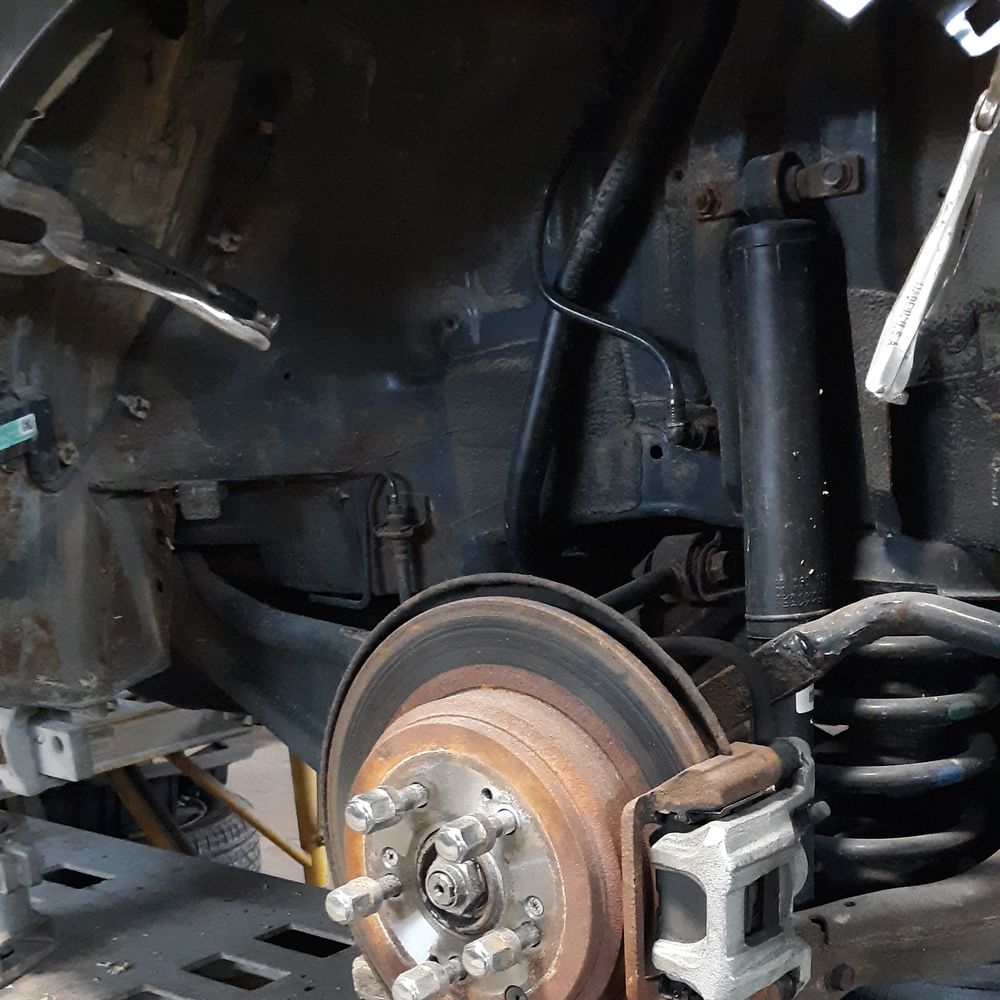 We typically only do mechanical repairs (such as brakes, oil changes, a/c repairs or re-charges, motor work, tune ups, etc.) when they relate to a collision job......unless we're not terribly busy and then you never know. Just call and ask 440-997-4428. We may be able to get you back safely on the road.
RUST WORK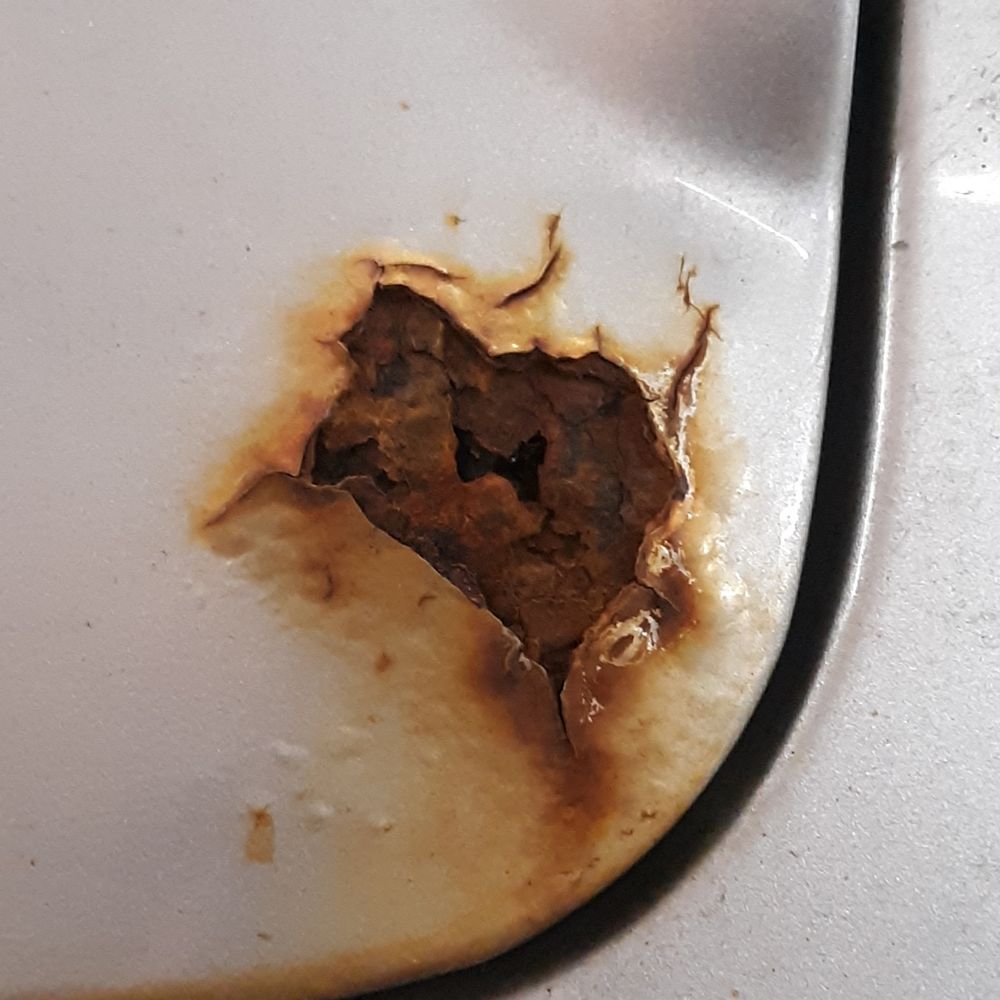 As they say "rust never sleeps". Go Neil Young! And we guarantee rust......we guarantee it will return! But we'll fix it anyway, including rusty frames (common here in Ashtabula County), so you can keep your trusty vehicle one more year!   Many locals bring their cars in every year for a touch up or before they are going to sell to add to the value of their vehicle.
MISCELLANEOUS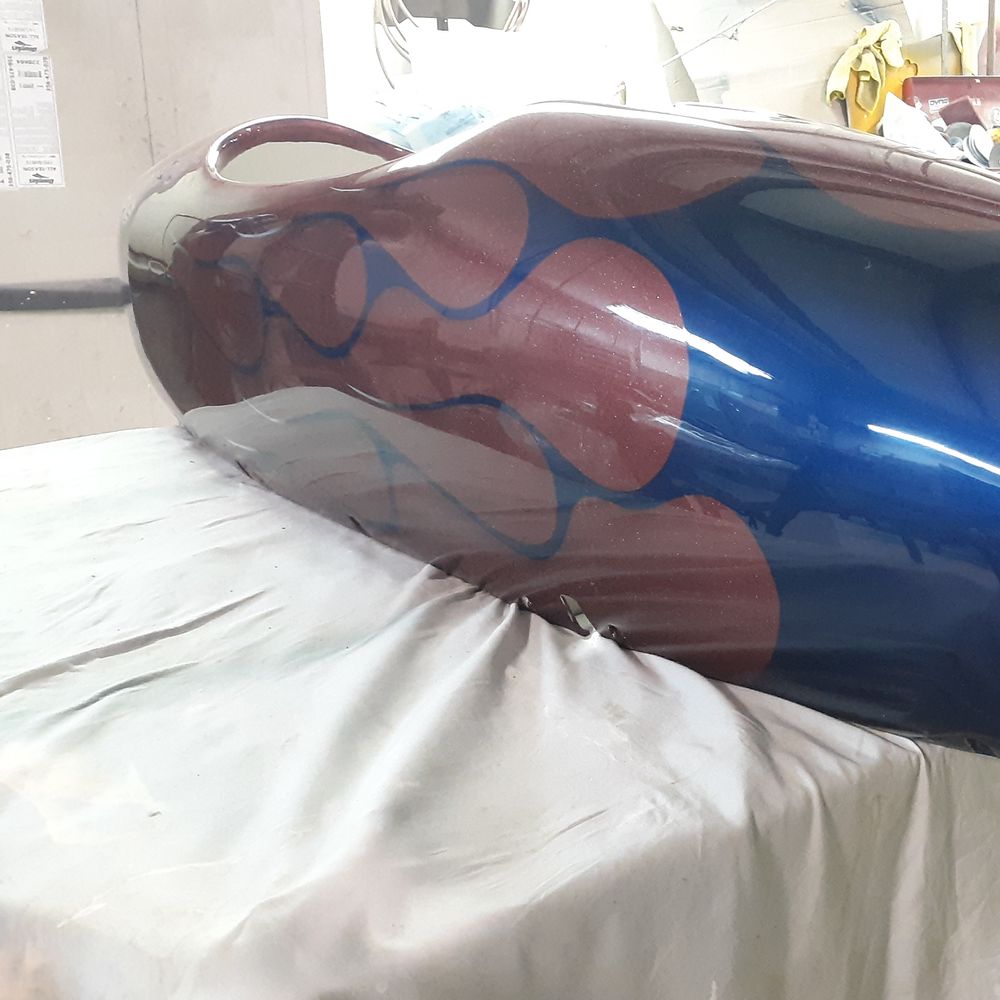 If we're not swamped with collision work, we can fix up your motorcycle, boat, tractor, lawn furniture, or your child's new soap box derby car like the one pictured left. We've done it all!